Thank you for visiting
American Student Tours®
American Student Tours is a registered "Seller of Travel" in selected states and will always comply with all statutes of each state's "Seller of Travel" law prior to accepting any payments for a trip participant inclusion in one of our tours. Since every state has different requirements and different annual registration fees for tour operators, American Student Tours does not register in any given state until and for as long as we have tour registrants scheduled to take a tour by American Student Tours from the given state. This means that we can sell our tours once we have a travel group contracted from a given state and we have satisfied all requirements of the given state. This process is usually quick and easy since American Student Tours already meets most requirements of almost all of the states requiring registration.

Often, the only thing American Student Tours need to do to meet the requirements is send in some paperwork and pay the state's registration fee. This happens within days of a group requesting a tour arranged by American Student Tours. These fees can be in the hundreds of dollars for each state requiring registration. In order to keep our trip costs as low as possible for our trip participants, we only pay these fees when a travel group from a state requiring registration is scheduled for a tour. This saves us thousands of dollars every year which helps keep our overhead costs low and translates into lower tour prices for you.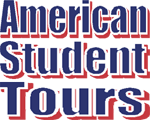 The following two links are PDF documents provided by the National Tour Association as a resource for its members. They are provided here so that you may understand the scope and details of the Seller of Travel law that each state has in place. The "Seller of Travel Laws Guide" has been updated in 2006. The guide highlights those U.S. states and Canadian provinces that currently have a seller of travel law and details what a tour operator must do to be in compliance with those regulations. Please note that the information provided in the two PDF documents and the specific state information listed below may not be up-to-date and may have incorrect information. Please contact each state for the most up-to-date information

Adobe's free Acrobat Reader is required to view these files. Sellers of Travel Laws Overview Sellers of Travel Laws Guide





Which states presently require registration or licensing for Travel Agents and Tour Operators?


     Every state has general consumer disclosure and fraud statutes, and refund policy requirements, some specifically addressing in part travel services companies, which are applicable to any business that arranges, markets or sells travel services. Some of these statutes even specify the activities of companies that provide travel services.  However, the following states are examples of states that have specific laws for the regulation, registration, licensing, or bonding of sellers of travel:
          CALIFORNIA
          FLORIDA 
          HAWAII 
          ILLINOIS 
          IOWA 
          LOUISIANA 
          MASSACHUSETTS 
          MICHIGAN 
          NEVADA 
          NEW YORK 
          PENNSYLVANIA 
          RHODE ISLAND 
          VIRGINIA 
          WASHINGTON (STATE)
     Of these states, there are currently six states which require registration as a seller of travel regardless of where the agency is located: California, Florida, Hawaii, Iowa, Nevada, and Washington. Some states such as Oregon, Ohio, and Texas have implemented, then repealed their seller of travel registration programs. 
     Washington and Florida have additional regulations regarding Independent Agents and Outside Sales Agents. Travel clubs also must adhere to additional requirements in California and Virginia. Some states require submission of certificates and disclosure language as part of their seller of travel application. 
     While seller of travel regulations vary from state to state, every license issuing state requires registration, fees and compliance with some financial security regulation or statute. Some states offer options to meet the financial security requirements by providing: a letter of credit, a certificate of deposit, or maintaining a bond or trust account. Other states offer exemptions from the financial security requirement, particularly favoring those sellers of travel that are ARC appointed agencies. 
California Seller Of Travel Requirements
California has one of the most strict and most extensive seller of travel programs in the nation. For businesses located in California, there are two registration programs, one with The Travel Consumer Restitution Corporation (TCRC) which administers a consumer fund, and another California Seller of Travel Program (CST) administered and enforced by the California Attorney General. Out of state businesses need only register with the CST program, and indeed, cannot register with the TCRC which requires in state agencies to pay into a consumer fund.  A California seller of travel is anyone that markets, sells, arranges or offers to market, sell, or arrange air or sea transportation to a resident of California or from an office located in California. California sellers of travel are required to register 10 days prior to offering air or sea travel in California. Thereafter, there is a late fee of $5 per day, up to a maximum of $1,000.  The California Attorney General strictly enforces the seller of travel law and prosecutes companies that fail to display, or improperly display, the California Seller of Travel Registration number (CST#) as mandated by statute.  Companies that offer, distribute, or sell travel certificates, coupons, vouchers, travel passes, et cetera are also required to comply with the special California seller of travel statutes.



Florida Seller Of Travel Requirements
The Florida seller of travel statute regulates a broad range of travel services, including individuals and entities that sell or offer to sell prearranged travel, tourist related services, or tour guides services, which includes, air, sea and land.  The distribution of travel certificates in Florida is also highly regulated as the state requires a $50,000 bond, and extensive disclosure requirements for the seller of travel. For this reason, many sellers of travel restrict the distribution of certificates in Florida and make a notation on their other certificates "not for distribution in Florida."  Florida also requires independent agents to register, but they are not required to post a bond as long as they meet standards as determined by statute.



Hawaii Seller Of Travel Requirements
Sellers of travel which have any physical location in Hawaii are required to go through a separate application process to do business before applying for a Hawaii seller of travel registration. Hawaii requires sellers of travel services to maintain a trust account as financial security requirement. Certain exemptions may apply.



Illinois Seller Of Travel Requirements
Illinois has established a travel promoter program that is sufficiently broad enough to include agents, travel agencies, outside sales agents, independent contractors, tour operators, and travel clubs. An Illinois travel promoter is required to establish and maintain a trust account in a federally insured bank or savings and loan association



Iowa Seller Of Travel Requirements
Iowa has a seller of travel program that applies to persons or companies that consult with and advise others concerning travel arrangements or accommodations. Iowa grants exemptions to its bond requirements for ARC appointed agencies.



Louisiana Seller Of Travel Requirements
Louisiana travel agencies must pay an occupational license tax based on gross commissions. This license fee applies to sellers of travel as well as tourist camps, travel agencies hotels, motels, rooming houses, boarding houses, and nursing homes.



Massachusetts Seller Of Travel Requirements
The Massachusetts statutes regarding sellers of travel are largely related to consumer protection from "an unfair or deceptive act or practice" in the sale of travel services to the public.



Michigan Seller Of Travel Requirements
While there are no seller-of-travel registration statutes, registration programs, or bonding requirements in Michigan, such legislation has been repeatedly proposed but never implemented.



Nevada Seller Of Travel Requirements
Nevada regulates in and out of state agencies and tour operators. It requires payment into a Consumer Recovery Fund (FUND), which is similar to California's Travel Consumer Restitution Fund (TCRC). However, Nevada's fund differs from California's in that both in-state and out-of-state sellers of travel must pay into the fund.



New York Seller Of Travel Requirements
New York has a particular statute, Truth in Travel Act, which was specifically written to require disclosures by sellers of travel that include those offering transportation, accommodations in lodgings such as hotels, motels or motor courts, rental of motor vehicles, or any other services related to travel. Travel services are defined to include investments in time-shares.



Pennsylvania Seller Of Travel Requirements
Pennsylvania regulates certain aspects of the travel industry through its various broker statutes. These laws apply to sellers of travel that solicit, offer for sale, or advertise any transportation by a motor carrier. Brokers that act solely within the state of Pennsylvania must post a surety bond in the amount of at least $10,000.



Rhode Island Seller Of Travel Requirements
Rhode Island has one of the first states to specifically regulate travel agencies in the United States. Both The Department of Business Regulation and the Rhode Island Travel Commission are empowered to adopt reasonable rules and regulations. Unique to Rhode Island are its seller-of-travel licensing requirements, which apply not only to travel agencies, but also to travel managers and travel agents. Please note however that these licensing requirements apply to in-state businesses and individuals although Rhode Island has specific disclosure requirements for out of state agencies that intend to do business in Rhode Island.



Virginia Seller Of Travel Requirements
Virginia has one of the oldest travel laws on the books and its seller of travel program is very particular about the content and presentation (such as the font size and placement in the brochure) of membership agreements, disclosures and refund policies. Virginia regulates in state and out of state travel clubs.



Washington State Seller Of Travel Requirements
American Student Tours has many tours each year with tour participants from Washington State. Due to the large number of tours with this state, American Student Tours is constantly registered as a Washington State Seller of Travel UBI# 602 059 780 000 and has complied with all requirements of the law for selling travel services and travel products in Washington State.  All funds from Washington State clients are placed in a Washington state travel trust account to be used accordingly.  Washington State law requires the following statement: If transportation or other services are canceled by the seller of travel, all sums paid to the seller of travel for services not performed in accordance with the contract between the seller of travel and the purchaser will be refunded within thirty days of receiving the funds from the vendor with whom the services were arranged, or if the funds were not sent to the vendor, the funds shall be returned within fourteen days after cancellation by the seller of travel to the purchaser unless the purchaser requests the seller of travel apply the money to another travel product and/or date. All client funds, regardless of state of residence, are maintained in trust accounts. 
All tour payments for travel with American Student Tours, regardless of origin, are deposited into a trust account in Washington State and withdrawn only in accordance with the limitations stated above. For additional information about American Student Tours refund policy, please review the information on the registration form. American Student Tours takes the trust of our trip participants and tour leaders seriously and we are proud to have a track record of near total satisfaction from all of our customers.
---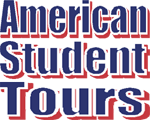 Office Hours:
Monday - Friday 9:00am-5:00pm
Please send questions and comments to either our Customer Service Department or our Sales Department
or
call us toll-free at: (877)801-6398

Experience The Difference With American Student Tours
"Well Done Is Better Than Well Said" - Benjamin Franklin
American Student Tours
Address: Login for Directions and Map
Phone: (877) 801-6398
Fax: (480) 393-5099
sales@americanstudenttours.com
customerservice@americanstudenttours.com
Serving the Student Tour Market Since 1989
Travel Agency Accreditation: IATA, IATAN
Memberships: SYTA, NTA, ASTA, ABA
Affiliate Membership: Washington D.C. Guides Association
Registered Seller of Travel UBI# 602 059 780 000
California Residents CST # 2093359-40